Starlight Portfolios provides investors of any size access to a broad universe of diversified investments, exclusively through mutual funds. Portfolios are customized to investor needs based on the answers provided to our risk profile questionnaire, which identifies risk priorities, planning goals, and investment timeline. We manage portfolios based on investment flexibility and research-based recommendations.
We offer a multi-custodial investment management platform. Our custodial partners are TD Ameritrade and Schwab Institutional Intelligent Portfolios (IIP). The following provides a feature comparative.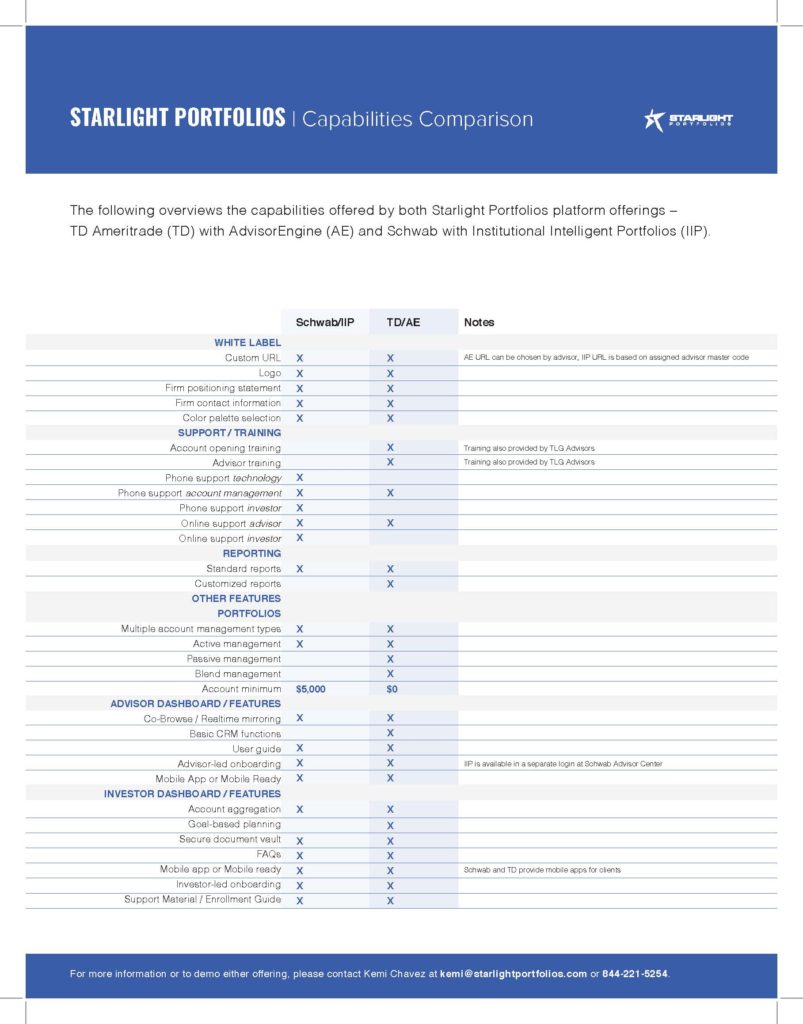 To view our portfolios view our Investor Brochures and our underlying fund lineup and fees, please select below.