A Future of New Possibilities.
Starlight represents the perfect balance of new technology to improve investors' experience without sacrificing professional investment management.
PLAN IT.  GUIDE IT.  ACHIEVE IT.
An Innovative Investment Management Solution
As your partner, we assist you with the transition into the new age of financial planning. Having an efficient process without sacrificing high-quality investment management is crucial for your future success. Starlight can help you scale your practice with clients of all size and reduce the time used to service clients while meeting fiduciary obligations to act in your clients' best interests.
Paperless Processing
Risk profile ID in five minutes or less
Simple account opening
Secured signing process via DocuSign
Fiduciary Oversight
Dedicated investment committee
Portfolio performance tracking
Identifying and monitoring investments
Advisor Dashboard
Monitor client progress
View client activity in real time
Manage prospects and clients
Create account paperwork and send to client for electronic signature
Money Management
View account performance
View billing statements
Optimize and stress test
Starlight Portfolios represents the new age of financial planning, serving as your third-party online investment management platform.
A complete suite of financial tools
We've designed the investor experience to provide your clients with all of the tools needed to create an account, process transfers, and manage their personal finances through account aggregation. The investor portal also includes a secure document vault.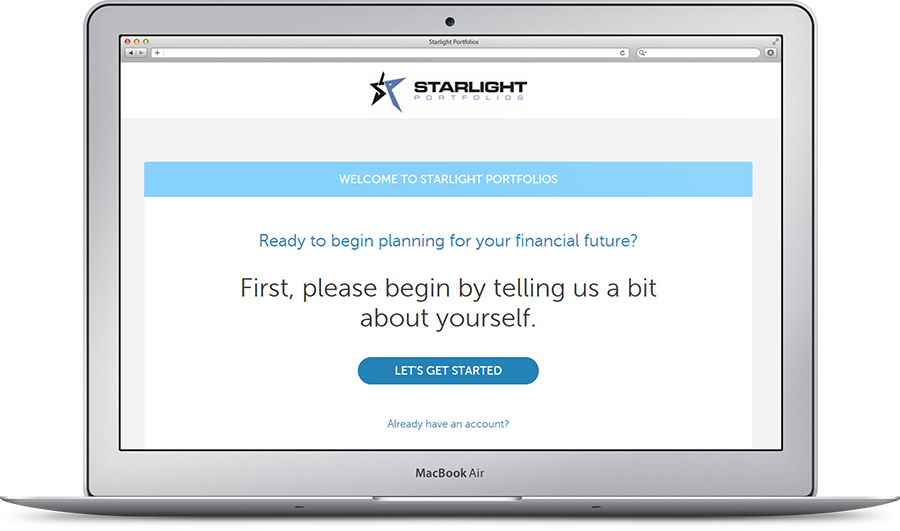 Elevate your brand
Unlike other third-party platforms, Starlight Portfolios offers a customized branded site for client onboarding. You can use your on-boarding page as an addition to your firm's website, send a link to the page to clients and prospects allowing them the ability to open accounts independently, or use your branded site as part of your prospecting efforts.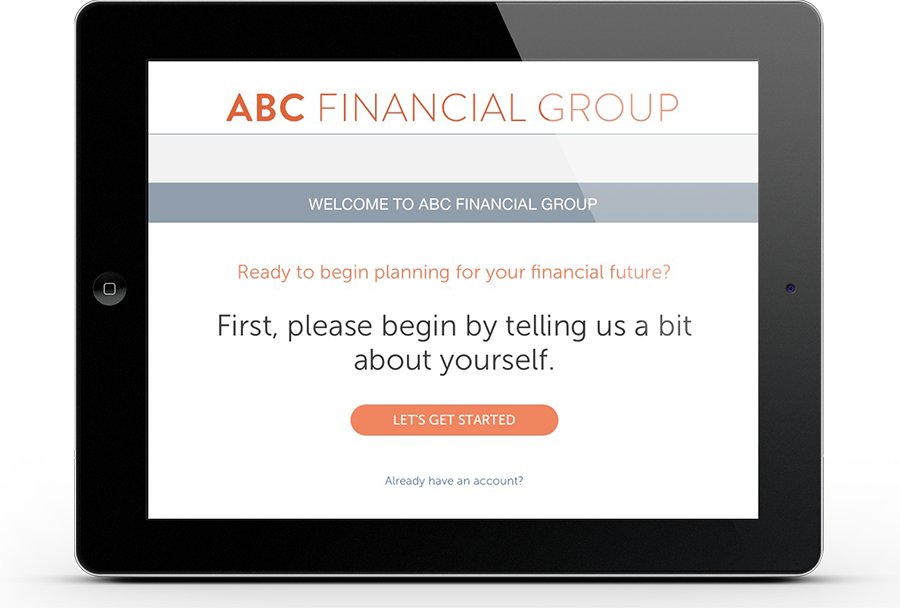 An integrated advisor dashboard
Business efficiency through online processing, including the ability to track client progress, account opening, and more from the integrative advisor dashboard. The platform also includes CRM functions and client billing capabilities.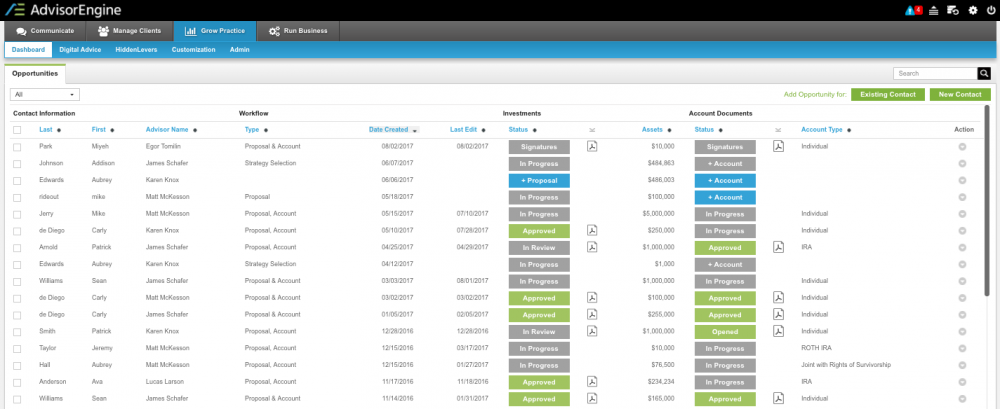 Innovative Investment Strategies
Our proprietary investment strategies will help you standout in the crowded market place. Traditional investment strategies of the past are becoming less effective as markets change over time. We are innovators in building investment strategies that adapt to the investment environment of the future.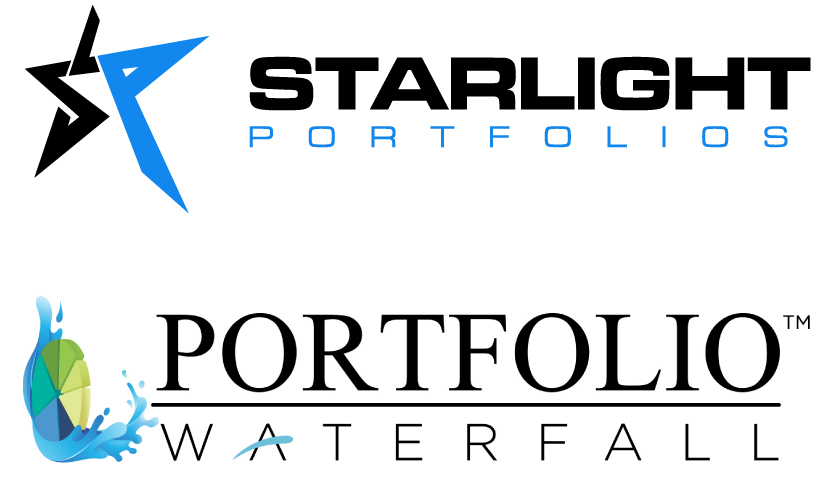 Due Diligence Review