The ability to plan for retirement or other financial goals is right at your fingertips with Starlight Portfolios. We provide you with seamless portfolio building that is fully aligned with your investment goals. Through our online platform, you can manage your investments from any place, at any time. All with the guidance of smart technology to facilitate processing and minimize mistakes.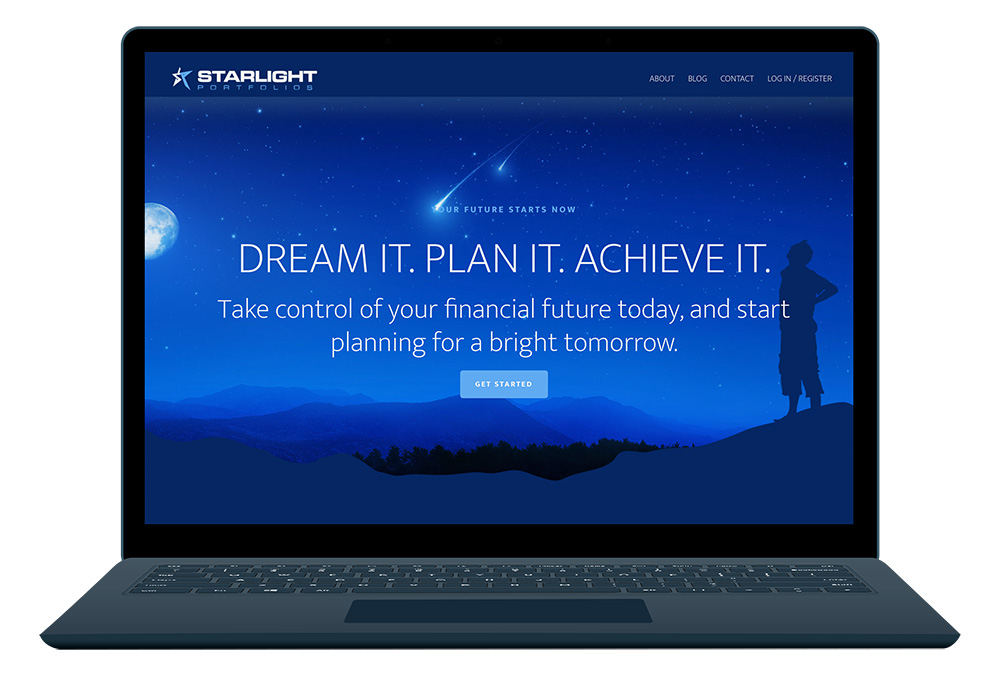 Starlight Portfolios makes planning for your retirement simple, with easy account setup, 24/7 access, and fair, straightforward pricing. We'll help you choose the right investments for your goals, budget and lifestyle, along with timely guidance to keep you on track.
Create an investment account in 15 minutes.