Starlight Portfolios represents the new generation of financial services. The platform was created to provide investors with an easy-to-use online experience to manage personal financial matters.
About Our Founder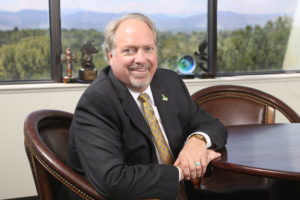 Dave Wickersham serves as founder of Starlight Portfolios and is a key strategist in the development of our approach. With decades of experience in various areas of the financial services industry, Dave helps sets the direction and development of the Starlight Portfolio offering.
Dave has been the President and CEO of The Leaders Group, Inc., since its inception in 1994. He also serves as President and CEO of TLG Advisors, Inc., an SEC Registered Investment Advisor that provides investment management and financial planning services for individuals, corporations and retirement plans. Prior to founding The Leaders Group, Dave served as a founder and Executive Vice President of D. E. Frey & Company, Inc. He began his career in financial services with E. F. Hutton Financial Services after working as an underwriter for State Farm.
Dave is very active in the industry and has served on numerous boards and company advisory committees. Dave has passed FINRA series exams 3, 4, 6, 7, 8, 22, 24, 27, 53 and 65. He graduated from the University of Northern Colorado and is a Certified Financial Planner®.